Doctors & Staff
Meet the experienced and friendly doctors and staff who make Southside Eye Center the leading provider of vision care products and services in Greenwood.
---
Jeremy A. Elmore, O.D.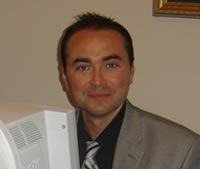 Dr. Elmore was born and raised in Mooresville, Indiana. Dr. Elmore attended high school in Greenwood where he met his wife. Together they have 2 sons and a daughter and have adopted twin girls. Dr. Elmore served in the U.S. Army from 1998 to 2006. Dr. Elmore attended several schools while in the military, but earned his bachelor's degree from Indiana University. Dr. Elmore graduated from Indiana University School of Optometry in 2007 with honors, and is a member of Beta Sigma Kappa. Dr. Elmore and his family are active in their church where they are involved in leadership, hospitality and worship.
---
Christopher S. Connell, O.D.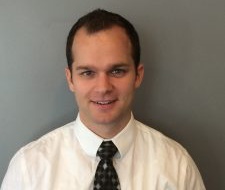 Born in Indiana, Dr. Christopher Connell graduated from Decatur Central High School in Indianapolis. He received his Bachelor of Arts degree in Biology from Indiana University. After completion of undergrad, he attended Indiana University School of Optometry and graduated with honors. While there he completed his clinical rotations at:
Atwater Eye Care Center in Bloomington, IN
Eye Surgeons of Indiana in Indianapolis, IN,
Indianapolis Eye Care Center in Indianapolis, IN
Gulf Coast VA in Pensacola, FL
Dr. Connell is licensed to practice by the Indiana Board of Optometry and performs comprehensive eye examinations on both adult and pediatric patients. He diagnoses and treats ocular disease, fits most major brands of contact lenses, and co-manages post-operative cataract and refractive surgery patients. He also performs diabetic exams and glaucoma management.
Shana – Practice Administrator
Mary – Center Grover Front Office Coordinator